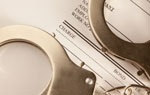 Woody Nesbitt has spent 6 full time years, and 5 part time years of his career serving the citizens of Caddo Parish as a prosecutor of criminal cases.
Caddo District Attorneys John Richardson and Paul Carmouche entrusted Woody with the responsibility to handle your business in Caddo District Court.
Beginning as the youngest assistant district attorney in the history of the Caddo D.A.'s office at the age of 24, he then became the youngest Chief Felony Prosecutor, then the youngest Director of the Criminal Division, all before entering private practice in 1980.
Woody gained invaluable "courtroom" and appellate court experience, and more importantly, analysis, assessment, organizational, presentation and judgment making experience.
Over 37 years of legal practice (since 1974), he's served the public as a prosecutor for the Caddo Parish District Attorney for a total of 11 years as Special Counsel, an Assistant D.A., Chief of Felony Trials, Director of the Criminal Division (all from 1974-1980) and Special Prosecutor (1995-2000).
With proven integrity, courage, ability, dedication and conviction, he has represented you, the public, and the victims of crime, and, their families, well. His documented record as a felony prosecutor is astounding.
In some 60+ jury trials, hundreds of judge trials and over 70 appellate matters, including some 60+ arguments before the Louisiana Supreme Court and one case in the United States Supreme Court, his success rate is over well over 98%.
He has won 23 of 23 murder cases as a prosecutor.
He has prosecuted and convicted three individuals who shot policemen. One was executed, the other two are doing life+100+ years, consecutive.
He has sent 21 violent offenders and sexual predators to the penitentiary for life without parole. In Louisiana, that means you die in prison.
He has never lost a case in which a child was a victim. He has never lost a vehicular homicide-DWI case. He has prosecuted and convicted lawyers, politicians, ministers and physicians.
He has also dismissed cases from low grade misdemeanors to murder cases which lacked prosecution merit. He has authorized "diversion", probated sentences and "plea deals" when such was appropriate for "justice to be served".
He has supervised and presented hundreds of cases to the Caddo Parish Grand Jury.
He has taught Criminal Justice at LSU-S, lectured and published peer reviewed papers for the Louisiana District Attorney Association training seminars, the Louisiana Judicial College, the Louisiana State Bar Family Law Specialists, "Nut & Bolts Seminar", Shreveport Bar Seminars, the Northwest Louisiana Trial Lawyer's, Shreveport Police, Caddo Parish Sheriff and Louisiana State Police training academies and seminars, the Northwest Louisiana State Crime Lab, Caddo Parish Juvenile Court and "Town Hall Meetings" in the First Judicial District Court, Caddo Parish, Family Law Division.
He has completed advanced litigation training at some of the nation's most prestigious law schools such as Chicago's Northwestern University Law School and the University of California Hastings College of Law.
His ability, experience, honesty, integrity, independence and courage is unquestioned after 37+ years.
HE HAS NEVER HAD A CASE OF ANY KIND REVERSED ON APPEAL DUE TO LAWYER ERROR ON HIS PART.