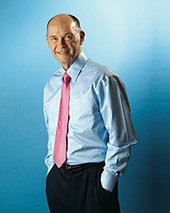 SB Magazine released it's list for Top Attorney's in Shreveport and Bossier City Louisiana and it is not a surprise that Woody Nesbitt was on their list for the 5th year in a row.
Woody's has represented both sides of virtually all types of cases he handles: he's represented individuals injured in accidents, and small businesses and individuals sued in such cases; persons who are injured by physician negligence, and physicians and their insurers; husbands and wives in family law litigation who often have opposite positions from case to case; he has prosecuted and defended criminal cases of every kind. He has the unique experience and perspective of having "been there, done that" from both sides of the courtroom…successfully.
If you're looking for the Best Attorney to handle your Divorce & Family Law, or Injury & Death Claim in Shreveport and Bossier City Lousiana contact Woody Nesbitt Today!