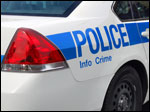 Woody Nesbitt selectively accepts certain criminal defense matters after an assessment of multiple factors, including the client's ability to face the realities and difficulties of being a "criminal defendant".
Woody has been successful in 5 of 5 "murder cases"* as a criminal defense attorney, and has negotiated dismissals, "diversions", probated sentences with dismissal on completion, reduced charges and "plea deals" in hundreds of cases, misdemeanors and felonies.
*1 negotiated plea to manslaughter with a limited sentence; 4 acquittals, dismissals. Remember, as a prosecutor, he was successful in 23 of 23 murder prosecutions.
He has taught Criminal Justice at LSU-S, lectured and published peer reviewed papers for the Louisiana District Attorney's Association training seminars, the Louisiana Judicial College, the Louisiana State Bar Family Law Specialists, "Nut & Bolts Seminar", Shreveport Bar Seminars, the Northwest Louisiana Trial Lawyer's, Shreveport Police, Caddo Parish Sheriff and Louisiana State Police training academies and seminars, the Northwest Louisiana State Crime Lab, Caddo Parish Juvenile Court and "Town Hall Meetings" in the First Judicial District Court, Caddo Parish, Family Law Division, and others.
He has completed advanced litigation training at some of the nation's most prestigious law schools such as Chicago's Northwestern University Law School and the University of California Hastings College of Law.
He has the experience of some 60+ felony jury trials, some 70+ criminal appeals in the Louisiana Supreme Court, Second Circuit Court of Appeals and the United States Supreme Court, hundreds of judge trials, massive experience as a criminal defense attorney and prosecutor (where he was the legal advisor) before grand juries. His trials success record, prosecuting and defending is an astounding 98+%*.
For the Caddo Parish District Attorney Woody's prosecutor background is:
-1974-1980: Special Counsel, then Assistant D.A., then Chief Felony Prosecutor, then Chief-Felony Division, then Director-Criminal Division (as to all, the youngest in the history of the office, and reportedly, in the nation for a jurisdiction of 200,000).
-1995-2000: Special Prosecutor, handling high profile complex cases including  4 murder cases, a vehicular homicide, a serial child molester Woody "loaded up" with aggravated kidnapping and aggravated crimes against nature charges and the one and only felony perjury prosecution in the history of Caddo Parish. Every case was "guilty as charged".
Woody's massive experience as a high level felony prosecutor, having handled hundreds and hundreds of misdemeanor prosecutions as well, his "case screening" responsibilities, grand jury organization and presentations, handling "high profile" cases, all contribute to his ability to get excellent results for the criminal cases he accepts to defend.
Woody has handled numerous "high profile" criminal defense cases, "front page" and "lead story" type cases, all successfully. In 1984, CBS's "60 Minutes" featured a case Woody and now U. S. Senator Lindsey Graham (then, a U.S.A.F. attorney regional defense attorney) successfully handled.
As a result, Woody was solicited to handle may cases from all over the nation similar to that featured on the "60 Minutes" broadcast, the successful acquittal of an Air Force B-52 pilot charged with possession of marijuana via a urine screen. Woody's massive experience working with the Northwest Crime Lab in hundreds of drug prosecution cases "laid the groundwork" for the technical defense that was successful in that case.
Woody Nesbitt's ability, experience, honesty, integrity, judgment, independence and courage is unquestioned after 37+ years. He maintains excellent professional and personal relationships with law enforcement, prosecutors and others "in the system".
He does everything possible to keep you out of a contested criminal prosecution via dismissal, diversion, "D.A. probation", dismissal after probation, expungement actions and other avenues to avoid the risks and expense of a trial.
But if a courtroom is the only place for resolution, well, Woody's courtroom record speaks for itself both as a prosecutor, criminal defense attorney as well as an injury and death claims lawyer, and, family law lawyer.
If you have been charged with a criminal offense, consider Woody Nesbitt as your lawyer. You can't beat experience. You can't beat a 37+ year documented record of successes.